First of all I want to wish you ALL a happy and prosperous 2008! That this year comes with a lot of love, peace, healthness!!!! ;)


And second of all, i just changed my Jennifer Morrison's Forum layout. So I'll put up a link for you guys that are members there go see it, and those who aren't member of it maybe become one, it's a gooid place to make friends and talk about Jenn, house and even Hameron (why not uh? haha). So here it is, and i can't forget to thank my friends Janaine for the big help. Love you hun!! Thanks very much!! ;)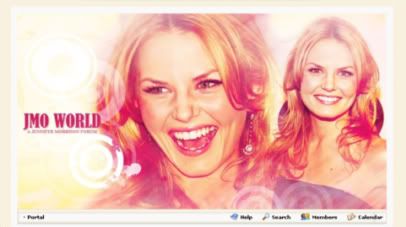 That's all for now!!
Current Mood:

bored
Current Music: Shakira - Hips don't lie